Attributions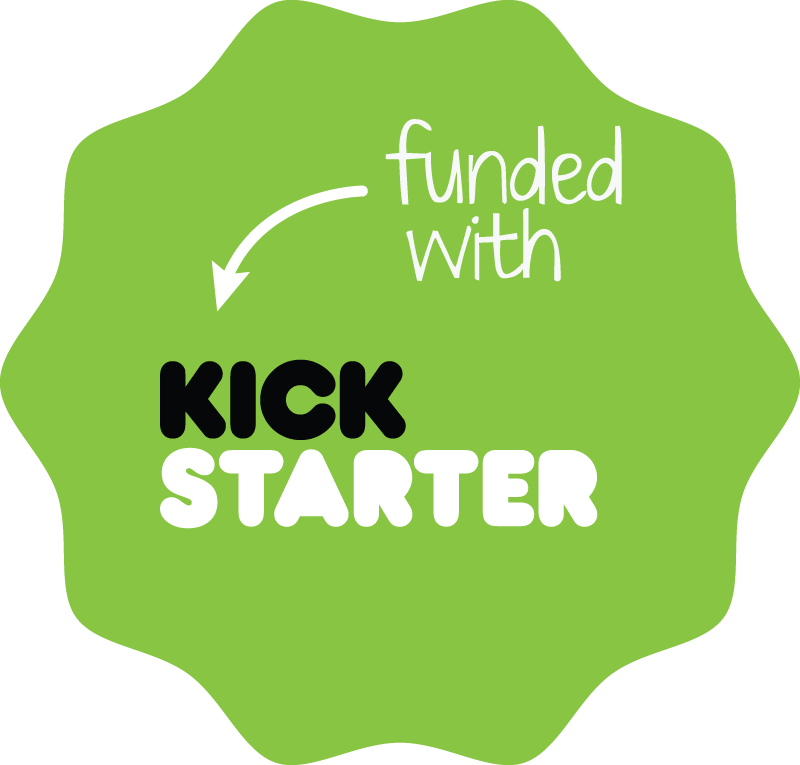 On September 22, 2012, Conclave completed a Kickstarter to raise funds for the development of new features and quests necessary to complete and launch the game. Over 1,300 backers contributed to the Kickstarter. Thank you to each and every one of these individuals, as well as those who chose to remain anonymous.
---
Councilor-level or higher
Adam Russell
André Duval
Andy Aiken
anonymous
Anton Wegenast
Aurelia Moore
Betsy Rosenblatt
Brian A. Lau
Brian Barrier
Brigitte LaMarche
Carolyn Anderson
Cat Gardiner
Chris & Jodi Roosenraad
Chris Warren
Coco Cocco
Colin McCormick
Dan Schmidt
Daniel Sigler
David Jackson
David Langendoen
DeWitt Clinton
Don Kosak
Donna Priebe
Dylan Coffey
Eric and Meredith Brasher
Eric Latham
Eric Nielsen
Eric Valenzuela
Erik Rutins
Ethan Zuckerman

Gabe Russell
Gene
George Richardson
Gordon Austin
Grant and Robin Branstator
Greg Kindel
Greg Tucker
Gregg Taylor
Hank Zill
Heather & Marty
Henry Loͤnwind
Imban
Ivan Ramones
Izzy Maxwell
J. Patrick Walker
James Kenneth Moncrieff
Jennifer & Toby Elliott
Jess Scott
John Healy II
Jonathan
Jonathan Butler
Jonathan L
Juanita Durkin
Justin T Barber
Kris Bruneau
Larry Liang (larryhl)
Madelyn G. P. Hall
MaryAnne Howard
Matthew Cisneros
Meredith Mendola

Michael Salimeno
Obsidian Entertainment
Oryx
Paul Mishkin
Robert Colquhoun
Robert M Geraci, PhD
Robin & Grant Branstator
Roger Chong-Yi Lee
Scott McNary
Silvost
Siouxsie Fava
Steve Wollkind
Sunit Das
Team Lockwood-Childs
Tom & Bridget Tomlinson
Tom Bernard
twofingeredskip
Will P.
Xavier Rodriguez
Y. K. Lee
Zach Kung
---
Other Backers
7ofswords
8Bitdad
@CronoTime
@lollbirdsey
@ojrac
@PhilLaliberte
A Non E-Moose.
a nonny mouse
A. Benningfield
A1Doggs
Aaron Baillargeon
Aaron C. Derer, the Mad Captive
Aaron Krakau
Aaron Stanton
Aaron Wong
Abel Marco
Acidbeast
ack
Adam Aldrich
Adam Easterday
Adam Flynn
Adam Israel
Adam J. Piskel
Adam Krier
Adam Luchjenbroers
Adam McDaniel
Adam Thomas
Adauli
Adi Star
Adri
Adrian Milik
Adrian Smith
Adrienne C
Agota Ed
Ahhzz
AhnDray
Aidan Pinkerton
Aidoneus
Albert Williams
Alberto Gauer Medeiros
Alcaray
Alex Adams
Alex Baldwin
Alex M
Alex R.
Alex Roberts Hu
Alex Whitington
Alex Yannayon
Alexander Cooney
Alexander Han Simon
Alexandre Bedrytski
Alfur
Alison Walters
Amanda Overton
Amanda Properzi
Amanda Sumner
amosballa
Amy and Mike Gunther
Amy Greenfield
Anarchy Enterprises
Anders Eriksen
Andre du Plessis
Andrea Shubert
Andreas Geisler
Andreas Lupieri
Andreas Monitzer
Andrew 'Edatain' Lloyd
Andrew D.
Andrew Danforth
Andrew Gill
Andrew Haydn Grant
Andrew Hess
Andrew Hosking (Dragoonlordz)
Andrew Hurley
Andrew Lynch
Andrew Maizels
Andrew Mertz
Andrew Pearce
Andrew Powell
Andrew Rumments
Andrew Start
Andrew Tapp
Andrew Wooldridge
Andrew Wright
Andri Erlingsson
Andy 'Plonka' Brown
Andy Bradford
Andy Fitzpatrick
Angel Sainz
Angryvillager
Anjasa
Anne Del Borgo
anonymouse
AnotherKlog
Anthony "Naz" Iannazzi
Anthony Plaster
Anvil
Aonghus 'R4ph' Collins
April Ness (Viking_Lass)
Argnom
Arnaud Chardon
Arthur William Breon III
Arun S
Atanas Atanasov
Atras
Austin Alexander
Austin McDonald
Austin Mills
azul3z
B L Graham
B R McCann
B.A.D.
B.T. McGee
Badgerish
balasco
Barac Wiley
Barbara and Steve Williams
Becky Schaffner
Beef
Beerey
Ben Baker
Ben Bateman
Ben Hailer
Ben Johnson
Ben Knuchel
Ben Turner
Ben Whitehead
Benedikt Minke
Benny Lee "BLeeP" Pryor
Bert Corluy
Bessel
Bill Charleroy
Bill Pfleging
Bill Power209
Bjørn Olav Ruud
Blake Hance
Blob
Bob E. Thomas
Bob Galloway
Bob Langley
Bobby Typhoon
Boris Mann
Boyd Stephenson
Brad Gibson
Brad Kelley
Braiba Grasshand
Brandon Cowan
Brandon Filler
Brandon Schmelz (Funhaver Games)
Breezi Overby
Brenda and Adam Flynn
Brendon Piseczny
Brendon Vitz
Brent Evans
Brett Miller
Brian "Bullshaz" Sweet
Brian Blumel
Brian Bors
Brian Datz
Brian J. Spencer
Brian Marquez
Brian Matthys
Brian Ott
Brian R. James
Brian Roy
Brian W. Mulligan
Brian Williams & Erica Gifford
Brian
Brinleyfish
Brodie
brotdose
Bruce Gulke
Bruno Bigras
Bryan Massengale
Bryan P. Chavez
Bryce Van Dyk
C Cordingley
C J Silverio
C.J. LeBlanc
Cal Henderson
Calvin Shafer
Calvin Snowden
Cameron Davies
Cameron Langley
Captain #harsh
Captain Awkward
Carl Muckenhoupt
Carl Rigney
Carlos E
Carlos Martín Torrecilla
Carlos Ovalle
Carlos Roberto Garcia Filho
Carnifex
Caroline S
Carrie Miller
Cerity Tradewind
Chad Jarvis
Chad Mercer (thak777)
Chad O'Brien
chamr
Charles King
Charles Tyler Matlock
Charles Valentine Stuard III
Charlie Reece
Chase "Phantos" Lloyd
Cheesy
Chevaliers
Chimervera
Chris "Van Danger" van den Heuvel
Chris Armstrong
Chris Aylott
Chris Brush
Chris Flipse
Chris G
Chris Givler
Chris Hall
Chris Hancock
Chris Heilman
Chris Henderson
Chris Karabats
Chris Kummel
Chris Laine

Chris Lee
Chris Longhurst
Chris McEligot
Chris Mowthorpe
Chris Taylor
Chris W
Chris Westerman
Christia Katz Mulvey
Christian Gillott
Christian Seiler
Christopher A. Bennett
Christopher Andrews
Christopher Corneschi
Christopher DeCarolis
Christopher Klapperich Monti
Christopher Mangum
Christopher O'Neil
Christopher Welch
Citric69
CJ and Bonnie Calvert
Clare Jones
Clare!
CMT
Cody Reichenau
Colin Kern
Connor Sheridan
Constance Taylor
Coph Nia
Corbeau noir
Cory Altheide
Cory Birdsong
Courtney C. Campbell
Craig Girten
Craig S Janssen
Crazy Choco
Crazypoet
Crossroad Designs
CrowMagnon
CST-III
Cuifen
Curtis Tom
Cynthia Sharpe & Jerry Wyckoff
Czak Ivanovic
D. Keith Robinson
daedahl
Damien Miller
Dan "Iceman2343" Berends
Dan Cundiff
Dan Marr
Dan Williams and Jack Stehn
Dana Longley
Dana Nielsen
Danamir
Danforth and Wilberforce
Dani L
Daniel de Waal
Daniel Einspanjer
Daniel John McKenzie Everitt
Daniel Kidney
Danielle
darren burnett
Darren Kara
Darren Pearce
Dave "Coldbeer" Cormier
Dave Blanchard
Dave Cope
Dave Forest
Dave Polhill
Dave Romerstein
David Bailey
David Baumgold
David Benoy
David Bernat
David Bonner
David Boyle
David Hamilton
David Harold
David Hartung
David J. Beauchamp
David M. Johnson
David McLachlan (aka WindyWino)
David Morrison
David Murrieta
David Paye
David Scott
david stankowski
Dean Yuen
Deb "The Unicorn" Davis
Debbie Baker
Denis Hennessy
Derek Groothuis
Derek Kupper
Dermott LeFreak
Deveren
Dik Bots
Dillon Mills
Dimitrios Tsaknakis
Domenic Iannello
Double D
Doug Hanke
Douglas R. Briggs
Dr Chocapic
Drew Smithyman
drij
DrTaco
Duncan Hill
Duncan Jewett
Dustin Brody
Dylan H
E C Dryere
e.bell
Earl "BuzzUrk" Manning
Ebbe Brandstrup
Ed Cullis
Ed Stevens
Edward Ellis
Edward Newbauer
eeblet
EggsWithCheese
Egil Töllner
EIVIND SYSTAD
Elan Samuel
Eli Klaiman
Elise Rosser
Ellen Zemlin
Elliot Brown
Elliott M Canada
Elton Chan
elwedo
emik
Emily Lubanko
Enteopolous
Eric B. Miller
Eric Bicknell
Eric Holt
Eric J Leslie
Eric Mittelstaedt
Eric Ruth
Eric Schuller
Eric Vogl
Eric Williams
Eric Williamson
Eric(Monk3)
Eric
Erick Pierce
Erin M
Erindor
Erkko Ihalainen
Ersen Akçay
eschatonic
Estarriol
Ethan Prosen
Ethan Zimmerman
Evan Kester
Evan Thomas
EvilGaara
Eyal Teler
F.J. Entrena
Feynt Mistral
Finngrim
Firing
flit
Florian Hübner
Fotzlapen
Frank Tilley
FuhFuhFresh
Gabriela Araujo
Gage Parker
Gail Terman
Galbag the Magnificent
Galen Verret
gamer42_au
Ganesh Sugunan
Garrett 'Cainxavier' Speck
Garrett Pauls
Gatewalker
Gbevis
Geek Improvement
Geoff Gill
George "Daishi" Campbell
George Dorn
George Perry
George Sanderson
Glovetopus
Gnart
Graham Ellis
Grant Chen
Grant "Cub" Coleman
Greg Ehrendreich
Greg Holstien
Greg Linden
Gry Haram
guhauhsoj
Gunpowder Korgh
Gus Poyet's left eyebrow
Hanrahan Highland
Hayden Wiseman
Heather Kolb
Heather Snowman
Heidi Pilewski
Hobbs
Holliday
Holly Kidson
Hope Erica Ring
Hrmph
Hunter Davis
Hunter Harris
Iain Skinner
Icedemonofozz
Ignacio Segura
IIIHeloIII
Ilya Zaslavskiy
imma
Intrepdmind
Irfon-Kim Ahmad
IronCowboy
Ivan Borrego
Iván Rodríguez Perales
J Terry
J!NX Clothing
J. Bradshaw
J. Kramer-Smyth
J. R. Spivey
Jabrony

Jack Chaisson
Jack Ewbank
Jack Gulick
Jack
Jacob and Emily Blain
Jacob Purnell
Jacob Wood
jaggedflo
Jake Stone
James Bartholomeou
James Diss
James Gardiner
James Houston
James Ingold
James Joy
James Klingler
James Lee
James Mason Pierce
James Montanari
James Ramirez
James Vogel
James W Dykes
James Whitelatch
Jams Mastodon
Jan Osman
Janet Johns
Janne K
Janusz Powierza
Jared Frias
Jared R Levin
Jarkko Hämäläinen
Jarljens
Jasen Betts
Jasmine Mayes
Jason Almanzar
Jason Castle
Jason Erbe
Jason L.
Jason Stenger
Jasper Rosenberg
Jay Shaffstall
Jay Turley
Jay Y
Jaym Gates
jazzcatte
JB
JBH
Jeff "Jarnhaan" Dowd
Jeff Faulkner
Jeff Klessig
Jeff M. Kaplan
Jeff McCord
Jeff R.
Jeff Short
Jeff Vander Clute
Jeffrey "Radical" Melvin
Jeffrey Kitts
Jen at LadeezFirstMedia
Jenn Hubbs
Jennifer Brozek
Jennifer Earl
Jenny Son
JenoLT
Jered Heeschen
Jeremy C. Hinkle
Jeremy Chapin
Jeremy Johnson
Jeremy Martin
Jeremy Penter
Jeremy R Root
Jeremy yerger
jeremyclarke
Jerry Matsko
Jerusha Burnett
Jesmaster
Jesse D
Jesse Estes
Jessica Hammer
Jilyan A
Jim Heath
Jim Newland
Jim Salter
jjpcat
Jmahtee
Joaquin G Torres
Joe Boerjes
Joe Caputo
Joe Francese
Joe Kohler
Joe Maron
Joe McDaniels
Joe McGlinchey
Joe Shine
John Beattie
John Behnken
John Dunn
John Giannini
John Hyland
John Jackson
John Lindberg
John Rogers
John Starke
John Taber
John Wm. Thompson
Johnathan Tan
Jon Manning
Jon Nebenfuhr
Jon the Fool
Jon Wetterberg
Jonathan Cabildo
Jonathan Charnock
Jonathan Jasper
Jonny Ree
Jono Forbes
Jonquil Wolfson
Jordan King
Jos Yule
Josef Havlik
Joseph C.
Joseph Watson
Josh Ain
Josh Belville
Josh DeGagne
Josh Eaves
Josh Hamrick
Josh Herreshoff
Josh king
Josh Triplet
Joshua D. Fairhurst
Joshua Luther
José M. Mato
jpublic
jstravelchannel
Julian
Justin Adams
Justin Calvert
Justin de Vesine
Justin Dent
Justin Morse - Quixote171
j_nnym_r__
Jürgen Christoph Affenzeller
Kadoendra
Kamandi
Kanrak
Kari 'Zael' Alatalo
Karin Haberlin
Karl Gustav
Karl J. Tingelstad
Karl Okerholm
Karl The Good
Kasbark
Kat Jong
Kat Raikes
Katrar
katre
Katy & Art Munson
Kay Are Ulvestad
Kay T. Holt
Keaton Fahnestock
Keith Donoghue
Keith LaMothe
Ken Taylor
Kent Fisher
Kent Stein
Kevin Cyphers
Kevin Galloway
Kevin Ham
Kevin Hinterberg
Kevin M. Berry
Kevin R Jacobson
Kevin The Troll Lim
Kevin Wennerstrøm
Kim André Sand
Kimberly Sample
Kinen
Kinza Burney
Kiwihiker
Konata Izumi
kooshball
Korven
Kreador Freeaxe
Kris Tucknott
Kristopher Volter
KunojiLym
kuroiXiru
Kurt Zdanio
Kyle Birdwell
Kyle Miller
Kyle Murray
Kyle O
Kyle Schmelz
Kytte "KytteKatte" Burke
L. Prosen
Labake Teidi
Laura Kinnaman
Legolad
Lele and Wake
Leo
Lester Smith
Liforre
Link Dupont
Linus "Jochirin" Stenlund
Living Worlds Games, LLC.
Lloyd Dewolf
Lokdal
LongStepMantis
Lucas M. Jung
Lucas Twyman
Luis Rojas
Luke 'dancingcrab' Stone
Lyrania
Maedheros
Magnus Lundin
Malmby
MAM
mandubian
Mandy Horetski
Manuel Quick
Marc "Nwinda" Adamoyurka
Marc Lynch
Marc von Canal - Dreamer's Guild Games
Marcelo Eden
Marco Schmidt
Marco Xmas

Margaret Ronald
Maria Ey. Luihn
Mark Diaz Truman and Marissa Kelly, Magpie Games
Mark Diffenderfer
Mark Pankhurst
Mark Patton
Mark Trapp
Mark Wells
Martial Michel
Martin "quill18" Glaude
Martin BREINER
Martin Woodard
Mary Goodman
masamunemaniac
Mason R Clark
Mats Koraeus
Matt Bevilacqua
Matt Gilgenbach
Matt Gleeson
Matt Harris
Matt McGregor
Matt Munley
Matt Nowina
Matt Shoemaker
Matthew DePalma
Matthew Gray
Matthew J Kidd
Matthew Keathley
Matthew Ley
Matthew Lind
Matthew Nott
Matthew Teschke
Matthew Tomsinski
Mattias Holmberg
Mattie Casper
Matwisto
Maura Gallagher
Mauro Gestoso
Max Beckman-Harned
Max Coghlan
Max Felsher
Max Juchheim
Maya J
Mbourgon
Md. Muazzam B. Sham Khiruddin
Meghan E.
Melissa Kay
Merridew
MetaGrrrl
Michael "Adarkchylde" Johnsen
Michael "Jack Payback" Park
Michael Coles
Michael Conway
Michael Curran
Michael Curry
Michael Frank
Michael Grancey
Michael Harrison
Michael Klobutcher
Michael Lynch
Michael Richards
Michael Smith
Michael Swadling
Michael Veloso
Mihnea Murgeanu
Mike & Liz Chepul
Mike Fehlauer
Mike Gowen
Mike Michalak
Mike Oliver
Mike Pelsmajer
Mike Tinney
mildmojo
Minna Wickbom
Minotic
Minsky from Berlin
Mog
Montserrat Watson
Moorkh
Morgan Westbrook
Muffiny
MYXLMYNX
n33tfr33k
Nadia Cerezo
Nancy Tseng Glassman
Nathan Harrison
Nathan Hill
Nathan Naples
Nathan Olmstead
Nathan Rike
Nathan Rosen
Neal Haggard
Neb
Neil Broadley
Nepsta
Nicholas J Ingrassellino
Nick DeAngelo
Nick Fohs
Nick Morales
Nick Nyaiesh
Nicole Gonowon
Nicole Goodchild (Nicolego)
Nicolette Warisse Sosulski
Nigel "Scyr" Lee
Nightowl555
Nik Dudnik
Nikki Sgriccia
Nikko Kutny
Niko White
Nikos Elefthérios
NinjaDebugger
Niv'Aseef
NoFear13
nonentity
Norgus
Norlund
Occam Aldanis & Moonstar Aldanis
Olivier Hecquard
olivier
Olna Jenn Smith
Omegadom
orange snafu
Oreste Rizzello
Orianna K.Hinnings
Osirus
Otherwind Games
Owen 'Cidtheslayer' Williams
PainShake
Paolo Marino
Papier Adventure
Paranoid Jack
Pascal Tremblay
Patches
Patrick "Awesome" Saumure
Patrick Ball
Patrick De Palma
Patrick Stedem
Patrick Tehvand
Paul A. Timm
Paul aka Glynixx
Paul Cornwell
Paul I. Huse
Paul Jackson
Paul Lambard
Paul Prestidge
Paul Stone
Pavel Krajcevski
Pavel Samsonov
Pedro Alexandre Timoteo
Per-Olov Haggstrom
Pete Hurley
Peter Colin Van Schepen
Peter Jacob
Peter Reynolds
Peter Rudd
Petr "Vorkronor" Stedry
Phil 'Nyogtha' Mawson
Phil Flaherty
Phil Wong
Philip J. Leco II
Phot
PJ Grant
Practice
Praguepride
prometheus85
Quinn Halligan
Quinn Mann
R Kirchner
R.J.Noble
R.W.
Racheet
Rachel Barenblat
Rachel Ward
Rafaël
Raiche
Randal Daoust
Raptor
Ray Soderlund
Raymond Beckmann
Rebecca Angel
Rebecca Navarro
RebelliousUno
RedWinter
Rehavam Reza Tjokronegoro
Remedy Loame
Rev. Andrew Holt
Richard Almaraz
Richard Arnold
Richard Buettner
Richard Hayden
Richard Young
Rick Dillon
Rick Fournier
Rick Hull
Rilian
Rinzark
Rob Ferguson
Rob Schampers
Rob Trimarco
Rob Wynne
Robb Barnard
Robbie Wartburg
Robert H. Oates III
Robert Hasleton
Robert Hillman aka Lokirobert
Robert Iwataki
Robert Jagger
Robert Jenkinson
Robert M. Seater
Robert Montgomery
Robert Stanford Blaylock
Robert W. Iliff
Robin Carroll-Dolci
Robin Hudson
Robyn Alexander
Rodney
Rodrigo "rrc2soft" Roman
Roland Bruno
Ronny "RoninRa" Anderssen
Roope O.
Ross Brunton ("SavageWolf")
Rowena Knill

Roy Pollock
RPGeek.com
Ruby Sinreich
Russ
Rusty "Boydeezy" Shackelford
Ryan "Bear" Durand
Ryan Crowley
Ryan Irwin
Ryan Kelln
Ryan Levering
Ryan Percival
Ryan Smith
Ryan W. Enslow
Ryzuku
Sales101
Sam Brown
Sam Courtney
Sam Gem
Sam Hart
Sam Mellor
Sam Sager
Sam Wright
Sam Young
Samuel 'Salem' Williams
Samy Lerari
Sandy Mraz
Sandy Ryan
sante
Sara P. Grady
Sarah Anderson
Sartur
Saul Wynne
Scarlet Roth
Scot Shields
Scott Carlson
Scott Davis
Scott James Magner
Scott Jemison
Scott Maynard
Scott Morrison
Scott Mortimer
Scott Nicholas Lehner
Scott Shearon
Scott Susslin
Scuttlebait
Seahawk
Sean "LumberingTroll" Pollman
Sean Bennett
Sean Curtin
Sean Johnson
Sean M. Dunstan
Sean M
Sean O'Brien
Sean Pless
Sean Southworth
Seattle Sonics
Seongjae Kang
Serp
Seth Buntain
Seth Jay Goldberg
Seumas Froemke
Shane M Ching
Shannon Prickett, Patron of the Arts
Shannon Sullivan
SharpCarlos
Shawn Kim
Shawn Simas
Shawn Thill
Shawn Whyte
Shay Caron
Shelly Love
Shieldstromme
Shih Min Hao
shirlene
Sibster Kuiken
Silvio Herrera Gea
Simon "Zinic" Madsen
Skeletbossen
Skender Alezandaru
Skor
skx
Sleepow Cero
Sloan
Snaul Coppereye
SolidSystem
Sparr
SpeakingBeast
Stefan Westerlund
Steffen W. Jonassen
Stelio Passaris
Stephan Lehmann
Stephan Szabo
Stephan Terre
Stephanie Adams
Stephanie H
Stephen Barta
Stephen Clark
Stephen Cluff
Stephen DeCosmo
Stephen Hansen
Stephen Hood
Stephen J Anderes-mullen
Stephen McManus
Stephen Wludarski
Steve "Sammeal" Reinhart
Steve Dearth
Steve Farmer
Steve Holder
Steve Pratt
Steven K. Watkins
Steven Kryskalla
Steven S. Long
Stevie D
Stuart King
Stuart Ross
Studio Kontrabida
Superman's Dead
Sébastien LaBarbeRousse Trudel
Sébastien Volle
Søren moskjær Lauridsen
T.J. Wright
tanguy
Tara E. Alvarez
Thaurin
The Bathyscaphist
THE ESTEEMED DOCTOR PROFESSOR SENSEI MANSPLOSION, ESQUIRE.
The Gnomes of Zurich
The Zoo With You
Thiéry Adam
Thom Duran
Thomas and Donna Harvey
Thomas Bennett Jobling
Thomas Brammertz
Thomas Breedlove
Thomas Schellenberg
Thomas Taimre
Thorbjørn Steen
Tibs
Tidale
Tim B.
Tim E Werner
Tim Mason
Tim Roeland
Tim Trahan
Timothy LeJeune
Tollymain
Tom Parkin
Tommy Collins
Tony Glover
Tony Hsu
Topi Toivonen
Torben Helms
Torgamous
Towercap
toydonut
Tracy V. Wilson
Trapped On Vacation
Travis 'ttrance' Houweling
Travis Twahn
Treblid
Trent Yacuk
Trevor Stevens
Tristan Higgs
ttuttle
Tuomas Kytösaari
Tyler McCluskey
Tyler Robinson "Silvermourn
Tyler Robinson
U2mad
UKace
Urist McDorf
Utopis
Vincent Hadash
W. David Shepherd
w1nker90
Warren Ayen
Wayne Rogers
Wendelius
Wes Frazier
Wesley Hodgson
Will Brockman
Will Weidman
William Boynton
William Zimrin
Wormwood Studios
Wouter Lievens
WunnTrueKevin
Xao
Xavier Aubuchon-Mendoza
Xavier Marchena
Xcentric
Xyan the Greater
Young Hui
Yury Liavitski
Zach Gowdy
Zachariah Shuman
Zachary Neal
Zachary T. Cross
ZacZero
Zandari
Zdax
Zultor

---
Art and Audio
Conclave makes use of art and audio from both professional artists and from various individuals who have chosen to make their work available for free use, both by noncommercial entities and by businesses like ourselves. Such contributed elements can take many forms, from graphics suitable for use on battlemaps, to Photoshop and GIMP brushes and textures, to icons. We owe a debt of gratitude to these generous souls, whose contributions we graciously use in our battlemaps and iconography.
We do our best to track and attribute everybody whose work we integrate into Conclave. If you spot work within the game that is not properly attributed, please email us so we can add you to the attributions list. If you believe your work is present within the game, and was not intended for commercial use, please let us know that too: we take intellectual property rights very seriously, and never intentionally use work that was not licensed to allow our usage. If your work is present, and you are happy about it but want us to link to some specific page of yours, we're happy also to do that. Finally, if you are an artist and would like to contribute art to the game, we'd be excited to hear from you!
Thanks to our professional contributors:
And a big thanks to those who have made free contributions to the community:
Various contributors from the Dundjinni forums (if you are among these, and don't see yourself listed below, please let us know so we can be more specific!)
Artists are listed by their real name, company name, Deviant Art username, Reddit username, OpenGameArt username, Brusheezy username, or Dundjinni username.